A passionate tale of love, secrets, lies, sex, and betrayal.
Jasmine was just your average businesswoman running a successful cosmetics company until a letter arrived at her doorstep that changed everything she thought was real. A man, unknown, has fallen in love with her wit and beauty. With each letter comes a passionate tranquility forcing her to face emotions she thought were long dead. With rumors abound of her husband's infidelity she finds herself drifting away from him and into the arms of her secret admirer.
Thus, her routine becomes work, an evening with a husband who ignores her and then out to the beachfront where another letter awaits her. But that routine lay in shambles when a flirtatious young tycoon known as Mr. Teel enters her life and shows her true romance, yet keeping his distance out of respect for her marriage. As the stakes rise, she must unravel the mystery of her secret admirer, discover the truth of her husband's adultery, and find out what secrets Mr. Teel is hiding. What will she discover and whom will she choose?
Passionate…
Lustful…
Emotional rollercoaster…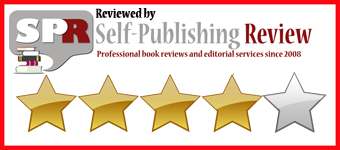 "Adom Sample provides a thoughtful and steamy romance novel in this particularly thrilling story of love, emotional fulfillment, and sexuality. It's a truly, powerfully passionate story of a woman and her struggle for happiness in an emotionally-conflicting situation. For those who are happy to lose themselves in the fantasy of the situation, there's a hot, enthralling read ahead." Self-Publishing Review, 4 Stars.
Read full review here